David Behrman Ensemble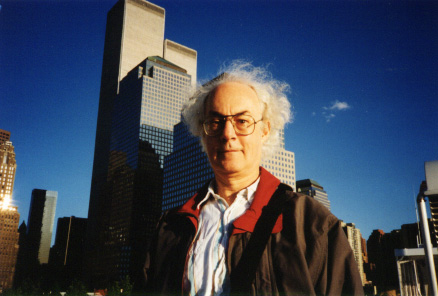 David Behrman has had a long and storied career as a composer, academic, and record producer. His early work featured homemade electronics, but he eventually moved to using computers to create interactive systems that respond to players, sensing their inputs to generate complementary material. He worked at Columbia Records producing the "Music of Our Time" series of new music recordings for Columbia Masterworks, which presented works by Cage, Oliveros, Lucier, Reich, Riley and other influential composers. Over the years he worked as a composer/performer with the Merce Cunningham Dance Company and has made sound and multimedia installations for gallery spaces. Recordings of his works are on the XI and Lovely Music labels. For Sonic Circuits he and his ensemble will perform the piece "Dear Siegfried."
http://www.dbehrman.net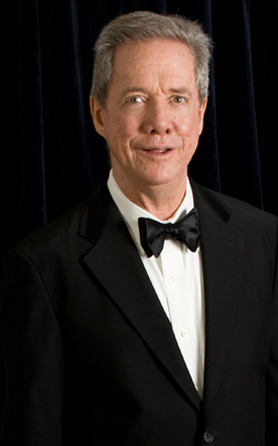 Thomas Buckner
For over forty years, baritone Thomas Buckner has been active as a singer and producer of new, experimental composed and improvised music. He has performed throughout North America, Europe, Asia and in Africa. Long term collaborators include Roscoe Mitchell, Robert Ashley, Annea Lockwood, David Wessel, Tom Hamilton, Earl Howard, Joseph Kubera, Petr Kotik, Matthias Kaul, Bun-Ching Lam and Wadada Leo Smith. In the seventies he founded 1750 Arch Concerts in Berkeley, California where he produced over 100 concerts a year, the 23 piece Arch Ensemble for Experimental Music, and 1750 Arch Records. In the 1980s, he began touring with Roscoe Mitchell and Gerald Oshita in the group "Space", performing in major festivals in Europe and the US. He returned to New York, where he became a member of Robert Ashley's opera company, and founded the Interpretations concert series for new and experimental music, and the Mutable Music record label. Throughout his career, he has commissioned, performed and recorded new works by emerging and established composers. More at thomasbuckner.com.


Ted Mook
Ted Mook has performed at the Library of Congress, the American Academy in Rome, Lincoln Center, The Kennedy Center for the Performing Arts, The Brooklyn Academy of Music, The Kitchen, the Herbst Theater in San Francisco, and the Ijsbreker in Amsterdam. He is a veteran performer at the Bang on a Can Festival, and has participated in MusikProtokoll im Steirischen Herbst in Graz, Austria, the International Festival Musique Actuelle in Canada, Bern Biennale, the USArts Festival in Berlin, and the Bard Festival. His label credits include ECM, Arabesque, Opus One, CRI, Columbia Masterworks, Warner-Atlantic, New World, Mode, Avant, Cambridge, New World, Music and Arts, Experimental Intermedia, Ear Rational, and Northeastern Records. As a member of Newband he performed on the original instruments of Harry Partch in critically acclaimed concerts and theatrical productions in the US and in Europe. He co-produced and performed on Newband discs, and produced and performed on the world's first complete recording of Harry Partch's 17 Lyrics of Li Po for intoning voice and tenor violin for the Tzadik label. He is based in New York City, where he free-lances with most of the city's major musical organizations and Broadway shows and has, at one time or another, appeared with most of its new music ensembles.

Ralph Samuelson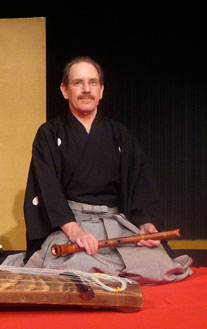 Ralph Samuelson is a performer and teacher of the Japanese bamboo flute, shakuhachi. He was trained in the classical tradition of the Kinko School under the tutelage of the late Living National Treasure Goro Yamaguchi, as well as by Shudo Yamato and Kodo Araki V. He began shakuhachi studies in 1969 as a graduate student in the World Music Program at Wesleyan University and studied traditional music in Tokyo in the 1970s under the guidance of musicologist Fumio Koizumi. Mr. Samuelson has performed in leading concert venues in New York, around the United States, and in Europe and Asia, most recently in Japan and Korea in September 2011. He has been presented in live radio and television broadcasts in the US and Japan and has recorded for Music of the World, Lyrichord Records, CBS Masterworks, Axiom, Tzadik, and other labels. In 1991 and in 2008 he was the featured shakuhachi soloist in the New York City Ballet's production of Jerome Robbins' Watermill, with music by Teiji Ito. In May 2011 he was artist in residence at the Lou Harrison House in Joshua Tree, California. Since 1976 Mr. Samuelson has also worked as a foundation professional facilitating and supporting international cultural exchange, and from 1991 to 2008 he served as director of the Asian Cultural Council, a foundation supporting exchanges in the arts and humanities between the United States and Asia.

Peter Zummo


An exponent of the American contemporary-classical tradition as well as more vernacular genres, trombonist Peter Zummo pursues the evolving boundary of music making and brass culture and in so doing creates compositions for interactive ensemble. His musical pieces and his solo and ensemble performances - in his own works and in those of theater, dance, poetry, film, television, and new-media artists - evoke the influences and methodologies of the minimalist, rock, jazz, and world music styles. His professional studies were with Carmine Caruso, Stuart Dempster, James Fulkerson, Dick Griffin, Makanda Ken McIntyre, Sam Rivers, and Roswell Rudd. His production credits include Indian Ocean's Treehouse/School Bell, with Arthur Russell, on Sleeping Bag; H*E*R, by Yvette Perez, on Persian Cardinal; Zummo With an X, on Loris Records, New World and Optimo Music; Experimenting With Household Chemicals, on XI; Downtown Only, on Lovely; Arthur's Landing, on Strut; and Slybersonic Tromosome, with Tom Hamilton, on Penumbra. Zummo's compositions have been performed by the Downtown Ensemble, NextWorks, the Flexible Orchestra, the Guy De Bievre Ensemble, the Love of Life Orchestra, Baby Birdbrain, Tilt Brass, and Gamelan Son of Lion.
The David Behrman Ensemble will perform Friday, September 28, 2012 at the Atlas Performing Arts Center. 
Get your tickets now.